Who I am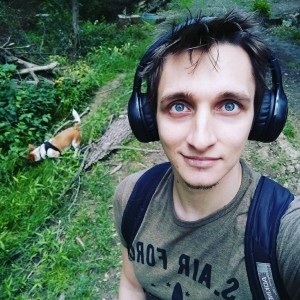 I am a tech geek from Austin TX (USA), living on the country side in Austria and devote most of my time to my son, my wife, my company, and my projects.
I started programming when I was 12 years old and immediately fell in love with it because it opens up endless possibilities and you can create everything you can think of. At first I programmed in BASIC, then REXX since I was an IBM child (my dad (image below) worked over 35 years for IBM) and later in C, C++, PHP and Java.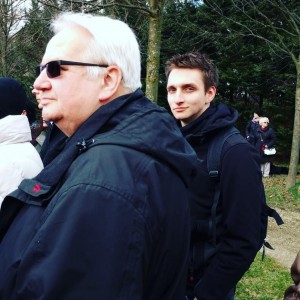 I often felt the need to show other people what they can achieve with technology and programming so I guess I always was a predestinated teacher which is why I became one in 2011.
Places I have worked at or am still working for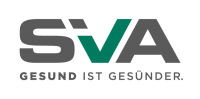 Teaching
I am a hobby teacher which means I'm financially not dependend on teaching but I do it for fun! I teach computer science in an academic high school in Vienna since 2011.
I grade using a special transparent grading system I invented where students collect XP (eXperience Points) and level up their grade. They have access to a website where they can see their grades develop in real time using progress bars and graphs that tell my students where they stand in comparison to the average student. No more bad surprises at the end of a semester. They love it!
Sometimes I try new methods of teaching like moving my lesson in the game Minecraft where I can teach them about logic gates and circuits or let them solve my hackits for homework.
My company
I founded Haschek Solutions in November 2005 initially under the name "Zerodox". At first my colleague from technical college and I sold webspace and domains. Our first webserver was a Thinkpad T21 with a broken display running Debian from under my bed which worked amazingly well until we chose to stop selling webspace since it's a very competitive market and prices are so low that we couldn't make more than a bit pocket money.
Today we offer solutions and innovative platforms for our customers and help them reach their goals. Our largest customer is the ministry of education in Vienna and we helped them to implement hightech in schools at low cost.
Also check out our open source projects: https://www.haschek-solutions.org
Projects
Socialcube
Socialcube is my biggest project so far. It was initially used as proof-of-concept for my XP based grading system but developed into a social networking plattform just for students and teachers. Schools can upload cover plans so all students, teachers and even parents can check if a lesson is cancelled, classes have a forum, file share and event trackers and many things more. Socialcube has become a social, fun and modern version of Moodle and I can't imagine my work as a teacher without it anymore.
After my grading system became popular through the media I created a second platform called Socialcube LITE which is a simplified version of Socialcube that works great if you just want to use the XP based grading system.
Education Bash
Education Bash is a multilingual quote database that stores funny quotes from schools and gives users the opportunity to vote and share them. Under the hood is a algorithm that knows who said what in a quote and highlights different people in different colors so it's easier to read.
The project started initially in 2007 as a website competition in school where we were meant to make any kind of website. A friend and me had the idea of creating a website where people can post funny things their teachers said because we couldn't find a site like that (except for bash.org and german-bash.org). We won the competition and got a chocolate easter bunny I think.
In 2008 we bought a competitive platform (lehrerzitate.com) and migrated their quotes in our database. Today we have thousands of quotes, a fully functional mobile site and get new quotes regularly.
Stuff about me
Games I play
7dtd
FTL
Cities: Skylines
CS:GO
Kerbal Space Program
Minecraft
Arma3
Sid Meier's Civilization 5
Rainbow 6 Siege
Send me encrypted messages
https://keybase.io/encrypt#geek_at
Send me an encrypted email
Address: christian@haschek.at
Imprint